What is The Lettering Box?
---
How The Lettering Box works
1. Subscribe to The Lettering Box
2. Boxes ship four times a year aligning with the seasons
3. Lettering, wax seal and project supplies are delivered
4. Get weekly step-by-step tutorials to help you learn lettering
Get the box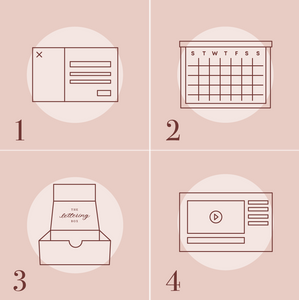 The Wax Seal Shop
From stamps to sealing wax to pre-made stamps, you'll find everything you need to make your own wax seals in the shop.